Please, Please, Please come out and show your support this weekend for NIGHT CATCHES US.  Reelblack (along w/ a ton of other partners) is hosting a Meetup with filmmaker Tanya Hamilton in Cherry Hill on Sunday afternoon. We need 50 people to make the pledge to attend this event. If you appreciate/love/respect quality African-American Film, you've got to make your presence known by supporting it in theaters–not on bootleg!
RSVP at www.meetup.com/reelblack.

Reelblack has teamed with Maverick Entertainment to make one lucky attendee of our NIGHT CATCHES US meetup on Sunday December 5 a winner of a copy of SURE LOOKS GOOD, the new indie comedy from Lionel Anthony Cook.
For a chance to win, simply pledge to attend any screening of NIGHT CATCHES US at the Ritz Five or AMC LOEWS Cherry Hill Theaters next Friday, Saturday or Sunday (matinee).  Then bring your ticket stub to the EMPIRE BUFFET at the Cherry Hill Mall (Outside part, next to Sam Ash).  One lucky winner will be chosen at random to win the DVD (there'll be lots of other cool giveaways).
Check out RBTV's exclusive interview with Mr. Cook above. SURE LOOKS GOOD is available at Blockbuster, Best Buy and Amazon.com.
http://www.maverickentertainment.cc/movies/818/sure-looks-good
World Champion Of The World JUDAH FRIEDLANDER (30 Rock) sat down with Reelblack TV for this video portrait following a recent book signing at the University of Pennsylvania. In this exclusive clip, he talks about creating his new book HOW TO BEAT UP ANYBODY, his love of independent film, stand-up comedy, Mad Magazine and National Lampoon. Judah's book is available everywhere through It Books/ HarperCollins. www.howtobeatupanybody.com www.judahfriedlander.com
In this outtake from RBTV's exclusive interview with comedian/actor/author Judah Friedlander (30 Rock, American Splendor), the World Champion discusses his approach to being great at his first love, stand-up comedy and the importance of Rocky III in understanding the game of life. Judah's book HOW TO BEAT UP ANYBODY is avalable everywhere through It Books/ HarperCollins. www.howtobeatupanybody.com www.judahfriedlander.com
Reelblack Season 8 Members had the opportunity to preview two new movies which arrive in theaters today.
TANGLED is billed as Disney's 50th animated feature film. A 3D musical loosely based on the fairy tale Rapunzel, it is a tremendously entertaining fable that is worthy of the Disney Brand. Mandy Moore (Princess Diaries) and Zachary Levi (Chuck) make a great comedy team in this offbeat musical that is a fun ride for both kids and adults. Highly Recommended.
In FASTER Dwayne Johnson (The Artist Formerly Known as The Rock) channels his inner Eastwood in this deliciously dark revenge tale. The movie stats off with a bang when Driver, freshly escaped from prison walks into a telemarketing office and shoots a worker dead. The tale that unravels is equal parts Grand Theft Auto and Hang Em High. The cast, which includes Billy Bob Thornton, Carla Gugino and Mike Epps is uniformly solid. Director George Tillman, Jr., known best for Barbershop and Soul Food feels really comfortable exploring the dark side of Driver's psyche as he seeks redemption and retaliation. Would make for an awesome double feature with Brooklyn's Finest. See it in Theaters—not On Bootleg.
Also previewed—127 HOURS. Danny Boyle and James Franco are on this year's Oscar shortlist for best Director and Best Actor in this brilliant film based on a true story of a man who must choose to amputate his own arm in order to save his life after becoming trapped in an isolated Utah Canyon. If you enjoy challenging films, you owe it to yourself to see this film.
Also opening BURLESQUE starring Cher and Christina Aguilera.
Continuing: For Colored Girls, Harry Potter, Unstoppable and Megamind.
For More info on becoming a Reelblack Member visit  http://reelblack.com/wordpress/?page_id=11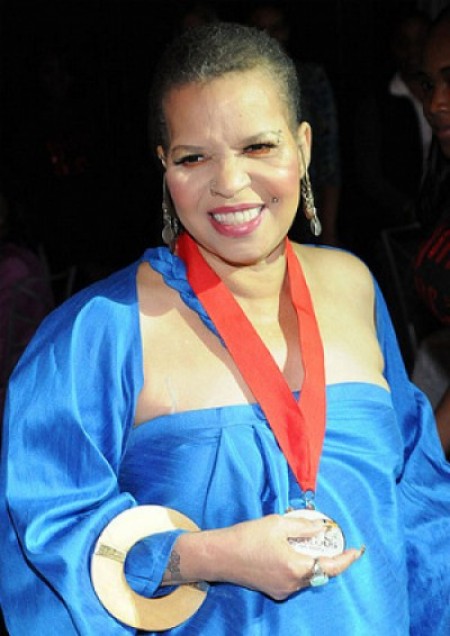 A Laying on of Hands: An Afternoon with Ntozake Shange
Saturday, December 4th 11 am-1 pm
Church of the Advocate
1801 W. Diamond St.
Philadelphia, PA 19121
Tickets for this event can be purchased through Eventbrite for $5 (plus fees) here: http://ntozakeshangeevent.eventbrite.com
Tickets are also available at the door on the day of the event.
The playwright and author of "For Colored Girls Who Have Considered Suicide When the Rainbow is Enuf" and the newly released "Some Sing, Some Cry"  will be on hand for an afternoon of literature, learning and love. Through performances, a discussion and readings we will explore the ways Ms. Shange's work has touched so many lives.
Panelists include:
Dr. Imani Perry (Moderator) - Prof. of African American Studies at Princeton University
Aishah Shaidah Simmons   - Documentarian, "No! The Rape Documentary"
Bassey Ikpi - Poet, Writer, contributor to TheRoot.com, Essence.com and The Huffington Post
Dr. Kimmika Willama Witherspoon - Professor of Theatre at Temple University
Also featuring: The Elder Choir of Immanuel Lutheran Church and  Mem Nahadr from the "For Colored Girls" Soundtrack
Book signing immediately following
For more information visit  www.artsanctuary.org
MIKE D. of Reelblack Presents comes thru with directors LIONEL COOK (Sure Looks Good) and JAMAL HILL (After Autumn) in tow to take an in-depth look into the Philly movie scene and beyond.
Lionel's debut feature, SURE LOOKS GOOD will be released nationwide on DVD by Maverick Entertainment on Tuesday 11/23.  Jamal Hill screened his second feature, AFTER AUTUMN earlier his year at SOUL FOOD CINEMA.  If you're a filmmaker–or just a fan, tune in and call into the show.  It should be a lot of fun.
Plus local playwright Race Brown delivers a RACY REVIEW of Tyler Perry's polarizing For Colored Girls
LIghts, Camera - THE REC RADIO SHOW Tune into the archived Podcast here:
http://therecradio.podomatic.com/entry/2010-11-18T01_35_30-08_00
On Friday November 19, we will screen FOR COLORED GIRLS WHO HAVE CONSIDERED SUICIDE (1982)  At The Point Of Destination Cafe, 6460 Greene Street in Mt. Airy at 7pm (doors 6:30pm).  Admission is FREE w/ purchase of a Soul Food Friday Meal ($10 and up)
Directed by Oz Scott (L.A. Law, Hill Street Blues), this is the original PBS American Playhouse adaptation of the landmark choreopoem by Ntozake Shange.  Featuring early performances by Lynn Whitfield, Alfre Woodard and Ms. Shange herself, this interpretation is much closer to the original.
The night will feature tons of cool FOR COLORED GIRLS movie giveaways and a post-screening discussion.
Please arrive early as seating is limited.  Call 215-849-7771 for info.
Philly's poetic treasure SONIA SANCHEZ not only graces the cover of this week's City Paper, she will be fetted as part of the First Person Arts Festival this Sunday night.
Tickets still remain for


BaddDDD SONIA SANCHEZ

Hosted by author Lorene Cary, Founder, Art Sanctuary.
The First Person Festival closes with a star-studded tribute to award-winning poet and activist Sonia Sanchez. Celebrate Sonia with Talib Kweli, Dr. Haki Madhubuti, Ruby Dee, Rennie Harris, Bernice Johnson Reagon, Evan Solot, Odean Pope and Monnette Sudler, Amiri Baraka, and other special guests who will illustrate the breadth of Sonia's influence. Using poetry, prose and music, they will honor one of the most significant artists of our time.

The tribute will be filmed live for inclusion in BaddDDD Sonia Sanchez, a feature-length documentary being produced by award-winning filmmakers Janet Goldwater, Barbara Attie, and Sabrina Schmidt Gordon. (Reelblack's Mike D. will be one of the cameraperson's on hand to capture the action)


"BaddDDD Sonia Sanchez: A Tribute in Word, Music and Dance," Sun., Nov. 14, 6-8:30 p.m., $35, University Baptist Temple, 1837 N. Broad St., 267-402-2055, firstpersonarts.org.
Opening this weekend are two movies Reelblack members had a chance to preview. UNSTOPPABLE, is the latest collaboration between Denzel Washington and director Tony Scott (Taking Of Pelham 123, Deja Vu).  What the film lacks in originality–it starts off as a mash-up between Training Day and Taking Of Pelham 123 and develops into a race against time flick reminiscent of Speed–it make up for in pure seat-of-your-pants action.  Chris Pine (Star Trek) and Rosario Dawson (Seven Pounds) deliver solid performance in this color-by-numbers actioner, that plays great on the big screen (or in a home theater buff's Blu-Ray collection).
SKYLINE, according to IMDB, only cost $10 million to produce.  The first feature directed by visual effects gurus THE BROTHERS STRAUSE, it is a nonstop string of (literally) eye-popping visual effects.  A quartet of 20somethings (including Donald Faison of Scrubs) are holed up in the penthouse of a Marina Del Rey skyscraper, when alien spaceships begin dropping pods of light, that draw anyone who sees them into their spacecraft like moths to a flame.  The plot lifts heavily from classics like War Of The Worlds, Night Of The Living Dead and Independence Day.  However , because the audience is never let in on exactly what is happening–everything is seen from the perspective of the clueless protagonists, it's diverting eye candy  lacks soul, that could make a fortune (a sequel is already in the works).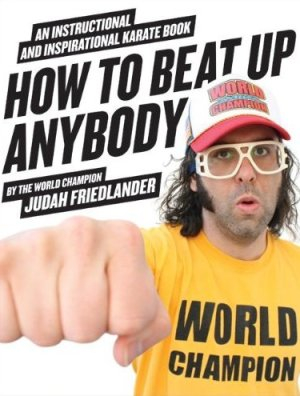 30 Rock Star JUDAH FRIEDLANDER will speak and sign books on Saturday November 13 at 2pm at Penn Bookstore, 36th and Walnut in Philly.  Be sure to pick up his hilarious new book, HOW TO BEAT UP ANYBODY, out now from It Books. Visit http://www.howtobeatupanybody.com/  for more signing dates.