MEMPHIS, Broadway's current  Tony Award® winning Best Musical, is hitting big screens nationwide for an exclusive four-night run on Thursday, April 28; Saturday, April 30; and Tuesday, May 3 at 7:30 p.m., with a special matinee on Sunday, May 1 at 12:30 p.m. (all times are local). This is the first time the current Tony Award®-winning Best Musical will be presented in movie theaters while concurrently running on Broadway. In addition to the electrifying musical, audiences will be treated to an exclusive behind-the-scenes look at the musical that won four 2010 Tony Awards® and continues to play to sold out houses on Broadway. MEMPHIS was captured live in performance with the original Broadway cast for this special Fathom event presentation.
Tickets for MEMPHIS are available at participating theater box offices and online at www.FathomEvents.com. For a complete list of theater locations, prices and additional information — including cast photos and other details —visit the NCM Fathom website (theaters and participants are subject to change).
Presented by NCM Fathom and Broadway Worldwide, MEMPHIS was captured live in performance at Broadway's renowned Shubert Theatre in New York City, and will be broadcast to more than 530 movie theaters nationwide through NCM's exclusive Digital Broadcast Network.  Broadway Worldwide's production team is led by founder and executive
producer Bruce Brandwen, Emmy Award®-winning director Don Roy King (Saturday Night Live, CBS' The Early Show, Survivor) and Grammy® and Emmy Award®-winning sound producer Matt Kaplowitz (Ghandi, PBS' To Bear Witness).
MEMPHIS takes place in the smoky halls and underground clubs of the segregated 50's, where a young white DJ named Huey Calhoun (Chad Kimball) fell in love with everything he shouldn't:  rock and roll and an electrifying black singer (Montego Glover). MEMPHIS is an original story about the cultural revolution that erupted when his vision met her voice, and the music changed forever. Bursting off the stage with explosive dancing, irresistible songs and a thrilling tale of fame and forbidden love, this incredible journey is filled with laughter, soaring emotion and roof-raising rock 'n' roll.
"We are absolutely thrilled to share the story of MEMPHIS and its Broadway experience with audiences nationwide," said MEMPHIS producer Sue Frost. "It's an extraordinary opportunity for all of us involved with the production, and we can't wait for Broadway lovers across America to see it on the big screen!"
MEMPHIS features a Tony®-winning book by Joe DiPietro (I Love You, You're Perfect, Now Change) and a Tony®-winning original score with music and lyrics composed by David Bryan, Grammy Award® winning keyboard player and founding member of Bon Jovi.  Directed by Tony® nominee Christopher Ashley (Xanadu) with choreography by Sergio Trujillo (Jersey Boys), the all-star cast features Tony® nominee Chad Kimball, Tony® nominee Montego Glover, Derrick Baskin, J. Bernard Calloway, James Monroe Iglehart, Tony® nominee Michael McGrath and Cass Morgan.
"MEMPHIS has been dazzling audiences since its Broadway premiere, and for the first time ever, audiences around the country will be able to experience Broadway's current Best Musical at its finest – direct from Broadway – in their own hometown movie theater," said Dan Diamond, vice president of NCM Fathom.
MEMPHIS will launch a U. S. national tour in Memphis, Tenn., in October 2011 at the Orpheum Theatre.  Additional cities, dates and casting will be announced at a later date.  The national tour is being booked by The Booking Group, contact Meredith Blair (212) 869-9280 www.thebookinggroup.com.
For more information about MEMPHIS on Broadway, please visit www.MemphistheMusical.com
Reelblack Season 8 Members had an opportunity to preview both FAST FIVE and HOODWINKED TOO before their official release Today.  Both are recommended.  FAST FIVE fills the bill as the first blockbuster movie of the Summer.  Tons of Action, Violence and sexy guys and girls.  the franchise, with it's use of exotic locales and new characters shows no sign of letting up.  Hoodwinked Too isnt as sharp or original as the first but its plenty of fun for the kids, with enough jokes aimed at the adults to make it a worthwhiile trip to the multiplex.  Next up–JUMPING THE BROOM opens next Friday.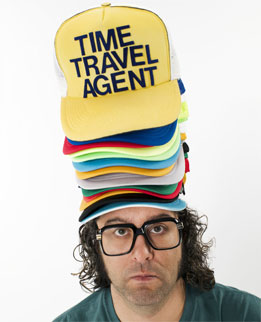 Reelblack Recommends you check out comedian JUDAH FRIEDLANDER (30 Rock) when he appears at Philly's Helium Comedy Club May 12-14.  Friedlander's a longtime friend who also appears in our new movie LADIES AND GENTLEMEN, JORDAN ROCK.
Visit www.heliumcomedy.com for tickets.
It only takes a minute to vote for West Philly's CEC Center to win $50,000 in renovation funds.
Have you heard the news, Maxwell House Coffee is partnering with Rebuilding Together Philadelphia and the CEC to bring $50,000 in building improvement funds to our center if we receive the most votes!  It's a challenge grant similar to the Pepsi Challenge called "Drops of Good". We need your vote today and everyday thru June 17.  Only one vote per email address per day.
Please follow this link www.maxwellhouse.com and cast your vote for Community Education Center.
To VOTE: scroll across the "Meet the Houses," small pictures that represent each of the 10 groups in the challenge.  Click on Community Education Center which is toward the middle;
Click on "Vote."  You will be asked to enter your email address,
then just cast and confirm your vote!  It's easy and it's definitely a Drop of Good for the CEC!
We need some Obama action, a grassroots ground swell of online voting to win this thing!  There are only 10 centers around the country in the contest, CEC is the only one in PA.  Five of the 10 will be funded, so we have a 50% chance!  We can do this!
Filmmaker Katrina Deaton (The Underneath) is holding open auditions for her new play, KATHY'S DAUGHTER, which will premiere at this September's Philly Fringe Festival.
Auditions will take place this Saturday, April 30th.
KATHY'S DAUGHTER, a theater production, will be making its debut at the Philadelphia Fringe Festival. ACTORS NEEDED! Pay not yet determined.
Logline: Innocence and self-love stripped by the instability of her parents, Katrina Leeds finds herself in a motel room ten years later reflecting on the life experiences that have her contemplating suicide.
ROLES
Katherine Walker (mother) - Woman of color / mid to late thirties to early forties
Christina (Chris) Leeds (daughter) - Woman of color / early to mid-twenties (must be comfortable playing a homosexual character)
Delwin (step-father) - Any ethnicity preferably African American / mid to late thirties to early forties
Erin (girlfriend) - Any ethnicity/ early to mid-twenties (must be comfortable playing a homosexual character)
Contact Cyndi Lane of Iconz Talent Agency to make an appointment
kathysdaughterstageplay@gmail.com or 215-275-7641
Reelblack is hosting a special fundraiser/screening for our upcoming Feature Film, LAST NIGHT AT THE FIVE SPOT on Saturday June 4 at The Rotunda, 40th and Walnut Streets from 7-9pm.
More details to follow, but the night will feature the World Premiere Screening of the Special Director's Cut of our new film, LADIES AND GENTLEMEN, JORDAN ROCK, plus highlights from the last 9 years or Reelblack Productions.
Save the date.  Suggested Donation $5 - $10.  Plus $10 DVDs and Special Signed Auction Item will be featured throughout the night.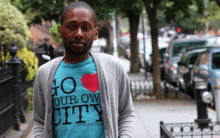 Reelblack is proud to announce that our new film, LADIES AND GENTLEMEN, JORDAN ROCK will make it's West Coast Premiere on Friday May 6, 4pm at The Langston Hughes African-American Film Festival in Seattle, Washington.
If you're in the area, please come out and show some love.  For details visit http://www.langstonarts.org
For those of you who may not be aware, Reelblack is not only Philly's #1 promoter of African-American Film, we are also a full-service production company with nearly a dozen award-winning films under our banner.
Most are available at the REELBLACK STORE, including URSULA RUCKER: POET and THE REELBLACK MOTION PICTURE MANIFESTO, a compilation of 20 years of short films by founder Mike D.
As we gear up to complete our long-awaited feature film, LAST NIGHT AT THE FIVE SPOT ( a concert film starring The Black Lily AllStars), we are in serious need of financial support.
Additional computer equipment must be purchased, re-shoots scheduled and festival and travel budgets fulfilled.
If you like what we do but have yet to see any of our original work–NOW'S THE TIME TO SHOW YOUR LOVE.  Please purchase a DVD or two (or three) from our online store so we can do our part to realize THE NEW BLACK FILM REVOLUTION.
DVDs are just $15 postpaid and come with full sized cases and artwork as well as a collectible vintage postcard from the film's initial release.
On Saturday April 23, 2011, songstress MARSHA AMBROSIUS returned to her adopted hometown of Philadelphia to do an in-store signing of her debut solo CD LATE NIGHTS AND EARLY MORNINGS. RBTV was blessed to be in the building. Camera Mike D. and James Jackson. Special Thanks Sound of Market Street, J Records and Brian Anthony Wilson. LATE NIGHTS AND EARLY MORNINGS is available now. http://www.marshaambrosiusmusic.com
Reelblack TV's Cherise Nicole shared a few laughs with Kylie Bunbury and DeVaughn Nixon of Disney's new movie PROM - In Theaters April 19.
At Prom, every couple has a story and no two are exactly alike. Several intersecting stories unfold at one high school as the big dance approaches; Prom portrays the precarious passage from high school to independence as some relationships unravel and others ignite. For Nova Prescott (Aimee Teegarden), it's a battle of wills as she finds herself drawn to the guy (Thomas McDonell) who gets in the way of her perfect prom. Fellow seniors Mei (Yin Chang) and Tyler (De'Vaughn Nixon) harbor secrets, while others face all the insecurity and anticipation that surrounds one of high school's most seminal events. There are hundreds of nights in high school, but there's only one "Prom." Featuring an emerging ensemble cast and a powerful soundtrack.
Segment Producer Craig Carpenter. Special Thanks 135th Street Agency, Walt Disney Pictures and Bill Tucker.