Wednesday, June 22nd  Reception 5:30pm Film: 6:00
View Film… Discussion… Free Give Away… Art… Reception…
Special screening and discussion of the 2002 movie Frida, starring Salma Hayek.  At Vivant Art Gallery 60 2nd Street in Old City.  Remember, FREE Parking in Center City on Wednesdays.  Please come out and support.
*For More Details, Visit Website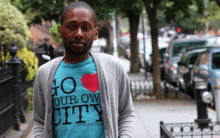 Reelblack's latest documentary short, LADIES AND GENTLEMEN, JORDAN ROCK will make its Philadelphia festival premiere this Wednesday night at the Philadelphia Independent Film Festival.  Screening will take place at
Raven lounge
1718 Samsom Street Philadelphia Pa 19103
6:00-7:35 Thursday June 23rd
Also on the bill is THUMB SUCKING WEEDIE by MC Breeze.  Please visit http://www.philadelphiaindependentfilmfestival.com for more information.
See below for info about a contest being sponsored by the Economy League:
What could life in Greater Philadelphia be like in 2026? Show us! Enter the FastForward Philadelphia Video Contest!
The Economy League's FastForward Philadelphia Video Contest is accepting original short videos about life in the Philadelphia area in 2026. Competitive submissions will be inspired by aspects of four futures described in 2026: Future Histories of Greater Philadelphia. Entrants have the chance to win a cash prize of $2,026 and have their work viewed on Philly.com and at a Live Arts Festival/Philly Fringe event!
Winners will be chosen by popular vote and by a judging panel including University of the Arts president Sean Buffington, ShootersInc president Ray Carballada, actress Kim Delaney, Moore College of Art president Happy Fernandez, producer Nancy Glass, filmmaker Tigre Hill, and Greater Philadelphia Film Office executive director Sharon Pinkenson.
Deadline is 7/31/11.
More info: www.WorldClassGreaterPhila.org.
Soul Superstar LEDISI will be peforming "LIVE" at Sound of Market to celebrate the release of her new CD, "Pieces Of Me" to Celebrate Black Music Month! Hosted by Soul Fussion radio… Don't Miss it!!
Tuesday, June 21 · 11:30am - 1:30pm
Date: June 24, 2011
Time: 7PM - 10PM
Venue: The New Freedom Theatre
1346 N Broad Street, Philadelphia, PA 19121 [get directions]
Featured Performers: Tiffany Brooke, Lady Tamara, J Lawrence, DyShon Penn, Rafiya, taragirl, and special guests.
Tickets: $25 - $50 (VIP Seating)
IM3Media will host its second annual Black Music Month showcase, "The Comeback: Philly Style", at The New Freedom Theatre from 7:00 p.m. to 10:00 p.m. Please join us for an unforgettable evening of Philadelphia's biggest and brightest stars in black music. This celebration of black music will bring the old and the new generations of singers back to their original roots. "The Comeback: Philly Style" will continue to capture the essence, ambiance, and spirit of "feel-good music" our great city is known for.
Our 2010 "Profile in Excellence and Innovation Lifetime Achievement Award" was dedicated and awarded to Dyana Williams. Our 2011 award recipients are: Kenny Gamble; Leon Huff; Chaka Fattah and Wendy Clark ("Lady B").
The City of Brotherly Love and Sisterly Affection has a long, storied history of avant-garde contributions to the Arts. The timing is perfect as 2011 marks 40 years for Philadelphia International Records founders Kenny Gamble and Leon Huff. Together they wrote, produced and introduced the world to "T.S.O.P. ? The Sound of Philadelphia", a proud Philly tradition. In fact, "T.S.O.P." is the theme song for the longest-running dance show in television history: Soul Train. Throughout the 1970s and 1980s this music powerhouse provided the soundtrack for and defined Philadelphia soul music.
Friday, Jul 01, 2011 9:00 PM
World Cafe Live, Philadelphia, PA
TonyManz Entertainment presents the soulful sounds of Phillys' Own…Neo Soul Sensation Ms. Jaguar Wright up close and personal, and in concert. Friday july 1 st ,The Peace and Love R-N-B Series. July 1st…Start your Holiday off right! At The World Café' Live - 3025 Walnut Street · Philadelphia, PA. Doors open at 9PM. www.WeNeedPeaceAndLove.org Music lovers come and enjoy an Neo Soul singer JAGUAR WRIGHT at the first annual Peace and Love R-N-B Series at Philadelphia's World Cafe Live! Enjoy this soulful experience with great food, drinks and live entertainment. Your Host Cornelius McDonald Jr. comes by way of Washington, D.C. straight from BET Honor Awards & to introduce to YOU; T-Jay Gilliam, Philly's own Philly Fusion Band, Soulful Sanura from Virginia Beach, & New York's own RnB sensation Felicia Renae. Co-Host is the beautiful Joyel Lee; model and first lady of 3 Jewels Entertainment.
order your tickets here.
Hannibal Burress is one of the funniest of the next wave of Black Comedy.  His dry wit and hilarious take on the mundane will leave you in stitches.  In short, this kid is about to blow up.  Check him out when his tour stops at Heliym Comedy Club 6/29 - 7/2.  www.heliumcomedy.com
Kareem Mortimer's CHILDREN OF GOD is a gay update of Romeo & Juliet set on the beautiful beaches of the Bahamas.
Check out Reelblack's exclusive interview with the award-winning writer/director HERE.
Then enter to win a copy of the just released DVD courtesy of TLA entertainment by sending an email with your full name in the body of the message and the phrase CHILDREN OF GOD in the subject line to contests@reelblack.com
PhilaFilm runs from June 20 to June 25.  Scheldule is not posted yet but website is http://www.philafilm.org
Urban Suburban Festival Runs June 24 -26 at The Crowne Plaza on City Avenue.  Full schedule posted at  http://www.urbansuburbanfilmfestival.com/
Saturday, July 2 ·

7:00pm

-

11:00pm

---

World Cafe Live 3025 Walnut Street Philadelphia, PA 19104 215-222-1400

Back and better than ever, Philadelphia's own Breakwater brings a fusion of funk, R&B and jazz to the stage. Breakwater formed in 1971 and seven years later were signed to Arista Records by music mogul Clive Davis. After two successful albums that featured hits such as Say You Love Me GirL, Work It Out and Release the Beast, the band made a decision to split, but continued to make music separately through various side projects. Thirty years later, the legendary blues funk jazz horn band has reunited and are bringing their fantastic sound to the World Cafe Live for a summer concert you won't want to miss.