Reelblack, Allied-THA and Snag Films invite you to be a part of a special FREE screening of Snag Film's new movie FACES IN THE MIRROR, which is written by Boyd Tinsley of the Dave Matthews Band. Snag Films is offering the movie for FREE during an online steaming event on Thursday August 30th followed by a free concert streamed from Seattle.
Event will take place at Public House, 2 Logan Square [18th Street between Arch and Cherry] Philadelphia, PA 19103 on Thursday, August 30th at 7:30PM.
FACES IN THE MIRROR then goes on demand (for paid viewing) the following day, Friday, August 31st.
The first 50 people to print out this page and bring it to the screening will get free movie promo items (SWAG).
"Faces in the Mirror" is a film scored to music.  It dances.  It's a film that dances with the music and takes you on an emotional roller-coaster ride that never lets you go.  This story is about Ben Fisher, a young man who returns home to bury his father.  Angry that he had been neglected by his workaholic father, Ben had refused to see him for years.  On the day of his father's funeral, Ben goes on a dream-life odyssey where he's led, portal by portal, to fantastical places with somewhat mystifying people who all seem to be guiding him somewhere. He's looking for a way to be free of his pain and guilt.  He's looking for forgiveness.  This is a film that's not only meant to be seen, it's meant to be experienced.
http://www.facesinthemirrorhome.com/trailer.html
Vivant Art Gallery's Season of The Arts concludes on Wednesday 8/29 with a FREE screening of the classic doc, FELA: MUSIC IS THE WEAPON at 8pm. 60 North 2nd Street in Old City. FREE ON-STREET PARKING in Center City District after 5:30pm on Wednesdays.
This is a free event and open to the public… Please rsvp as it there is limited space. Note, that if you have currently rsvped, we look forward to seeing you! Enjoy! Vivant!
RSVP at http://seasonofthearts.eventbrite.com/
Reelblack, Philly's #1 promoter of African-American Film is organizing a First Weekend Field Trip in support of RED HOOK SUMMER, the new Spike Lee Joint.
Screening will take place on Friday August 24, 7:20pm at the UA RIVERVIEW, Columbus Boulevard and Reed Streets.
The first 50 people to arrive at the theater will receive a limited edition RED HOOK SUMMER CHURCH FAN (see below).
Afterward, we'll go up the street to RUBY BUFFET to eat and discuss the film and do a DVD giveaway of SHE'S GOTTA HAVE IT signed by Spike himself!
This event is DUTCH TREAT, meaning everyone is responsible for paying for their own tickets, popcorn and meal.
RED HOOK SUMMER could be Spike's most provocative film to date.  Let's all get together and put our dollars behind this effort and support the Godfather of the current New Black Film Revolution.
RSVP here http://www.meetup.com/Reelblack/events/75313012/
Reelblack founder Mike D's Award Winning film, THE 13TH AMENDMENT, will screen for FREE tonight as part of Scribe's Street Movies Series.
This documentary short follows a 90 year old great-great grandmother on her trek to vote for Barack Obama in the 2008 Pennsylvania Primary.  Having voted all her life, this is the first time she's had the opportunity to vote for a  Black man for the office of President of the United States.  Winner JURY PRIZE CNN IREPORT FILM FESTIVAL 2008.
Thursday, August 23, 2012
MILL CREEK
Hosts: ALPHA CDC, Friends of Clara Muhammad Square, and Bridgeway, INC
Location: Clara Muhammad Square
47th Street and Lancaster Avenue
Opening performance: KEZIAH featuring Lady Q
Emcee: Tiffany Bacon
More information at http://www.scribe.org/about/streetmovies!
On Monday, 8/27, our favorite twin sisters Tia and Tamera will host a live
Ustream
chat session to discuss the highlights of "Tia & Tamera" season two thus far and the exciting things to come! Ustream will begin at 9pm ET/PT.
Season two of Style's #1 docu-series "Tia & Tamera" follows the identical twin sisters on their life journeys as Tia adjusts to her role as a working mom with a flourishing entertainment career while Tamera expands her acting career by aggressively auditioning and landing new jobs, and her family with the recent news that she and her husband are expecting a baby boy in October.
We included the link to where the live chat will be hosted and the embed code to share on your site. We would love for your readers to participate in the chat with us! For more information, please visit 
http://www.mystyle.com/tiaandtamera
.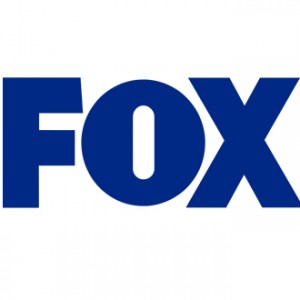 FOX TO PREVIEW THE NEW FOX TUESDAY
WITH FREE ADVANCE SCREENINGS AND LIVE NATIONWIDE Q&A EVENT
SUNDAY, AUGUST 26, 8:00PM EST
Come out and be the first to see FOX's new Tuesday night comedies BEN AND KATE and THE MINDY PROJECT during the NEW FOX TUESDAY SCREENINGS AND LIVE Q&A EVENT on Sunday, Aug. 26 (8:00 PM ET/5:00 PM PT). Immediately following the in-theater screenings, the casts of NEW GIRL, RAISING HOPE, BEN AND KATE and THE MINDY PROJECT will participate in a LIVE and interactive, nationwide Q&A. Entertainment Weekly's Annie Barrett will moderate the LIVE Q&A in Los Angeles. Fans watching the LIVE Q&A at the simultaneous screening events around the country will have the opportunity to submit questions via Facebook and Twitter.
Note: Entry is not guaranteed. Admittance to this event is on a first come, first served basis.
The Philadelphia area event will be taking place at:
Plymouth Meeting, PA 19462
Time: 8:00PM EST
Questions for the participating talent may be submitted now via each of the show's respective Facebook pages and via Twitter (please see grid below). Questions also may be submitted the day of the event via Twitter using #FOXTuesdays.
| | | |
| --- | --- | --- |
| | | |
| | | @BenandKateFOX   (#benandkate)        (#FOXTuesdays) |
| | | @MindyProjectFOX  (#themindyproject)  (#FOXTuesdays) |
| | | @NewGirlonFOX      (#newgirl)                (#FOXTuesdays) |
| | | @RaisingHopeFOX  (#raisinghope)         (#FOXTuesdays) |
Fans who aren't lucky enough to attend one of the nationwide NEW FOX TUESDAY SCREENINGS AND LIVE Q&A EVENT, can watch the LIVE Q&A at www.fox.com/TuesdayNight at 9:00 PM ET/6:00 PM PT. The LIVE Q&A will be available for replay at www.fox.com/TuesdayNight through Sunday, Sept. 9.
Congrats to the winners of the EXPENDABLES 2 Prize Packs:
Elaine C. Hendricks of Mt Airy
Sharon Foster of West Oak Lane
Joe Meros of Stoney Creek, Ohio
Darnell Sadler of Lansdowne, PA
Octavius A. Newman of West Philly
Please keep posted for more Reelblack Contests.
Reelblack's Dinner and A Movie at Cafe Mills presents a double feature.
THE KILLING OF WENDY features an all-female starring cast in this stylized mystery inspired by Agatha Christie.
Ten actresses meet for a table read of a movie based on a famous Hollywood diva Wendy Johnson. At the table read it is revealed that each woman has a dark secret which Wendy Johnson has used to blackmail them. Needless to say, they all detest her.
When Wendy winds up dead, the women find themselves as the most likely suspects as each one of them had a very real motive to want her dead.
Preceded by THE CONNECTION: BLACK LOVE LIVES, a 20 minute documentary by Philly filmmaker NISA RA.
What started out as a class project for filmmaker, Nisa Ra, has morphed into a full video exploration of lasting African American love and relationships with stories from couples ranging in ages from 20s to 90s.
Filmmaker NISA RA in person.
Friday August 17, 2012 at CAFE MILLS, 6460 Greene Street (At Upsal Train Station).  Admission is FREE with the purchase of a Soul Food Friday Meal ($10.00 and up).
Because its important we support quality Black film IN THEATERS–NOT ON BOOTLEG during their first weekend of release, Reelblack is organizing a trip to see the new Chris Rock comedy, 2 Days in New York this Sunday at 12:20pm.  Screening will take place at the Ritz Five, 2nd and Walnut Streets in Old City.
2 Days in New York is director/co-writer Julie Delpy's deliciously witty follow-up to her film 2 Days in Paris. Hip talk-radio host and journalist Mingus (Chris Rock) and his French photographer girlfriend, Marion (Julie Delpy), live cozily in a New York apartment with their cat and two young children from previous relationships. But when Marion's jolly father (played by Delpy's real-life dad, Albert Delpy), her oversexed sister, and her sister's outrageous boyfriend unceremoniously descend upon them for an overseas visit, it initiates two unforgettable days of family mayhem. With their unabashed openness and sexual frankness, the triumvirate is bereft of boundaries or filters… and no one is left unscathed in its wake. The visitors push every button in the couple's relationship, truly putting it to the test
RSVP at http://www.meetup.com/Reelblack/events/78173162
If you're a fan of the testosterone-pumped, explosion and gunfire-packed action movies of the 80s, you've probably already bought your tickets to see The Expendables 2, the follow-up to the 2010 movie that features even more classic action stars fighting in the name of badassery. Sylvester Stallone, Jet Li, Dolph Lundgren, Jason Statham, Terry Crews, Randy Couture, Bruce Willis and Arnold Schwarzenegger are all back, joined this time by Jean-Claude Van Damme, Chuck Norris, and Liam Hemsworth. The amount of one-liners and giant explosions promises to be epic.
And to celebrate the release of The Expendables 2, we're giving away five prize packs that include
A DVD pack of the original The Expendables
A shirt
A teaser poster
Temporary tatoos
A dog tagENTER TO WIN SENDING AN EMAIL WITH YOUR FULL NAME AND MAILING ADDRESS to
contests@reelblack.com
.  5 winners will be selected and notified Monday morning.
Good luck!