CISC Presents: Paul Mooney's "Pass The Dark Meat" Pre-Thanksgiving Comedy Show with Special Guest Dick Gregory !
January 17, 2014 @ First District Plaza, 3801 Market St, Phila PA 19104 …Doors Open @ 5:30 p ( Pre Screening of the movie "The Groundbreaker"@6:30p); Showtime 8:00 p
Master of Ceremonies Philly's Own Sonny Hill!
Live Performances by R&B Group Aviance Musiq, Hip Hop/Rap Group Da Braskalz, Comedians Erma Holmes and Ronnie Long, The Cheney University Band, and many many more!!!
For more Information call (609) 616-2472
Or go to
www.paulmooneyphilly.com
also you can go to
Black and Noble Bookstore
1409 W Erie Ave
Phila PA 19132
(215) 965 1559
or
First District Plaza
3801 Market St
Phila PA 19104
(215) 387 3550
You don't want to miss the Legendary "Godfather of Comedy"…"The Best of the Rest" !!!
* $5 Discount On Tickets for Veterans and Students (@ Door w/proper ID for cash only)
Food and Drinks are available for purchase
I want to personally wish you a safe, happy and healthy holiday season.  2013 has been incredible.  2014 promises to be even brighter.  Thanks for being a part of so many fantastic memories and being a part of the Reelblack family.
Peace and love,
Mike D.
For a gallery of Reelblack highlights from 2013, CLICK HERE.
Reelblack strongly recommends you check out MANDELA: LONG WALK TO FREEDOM starring Idris Elba and Naomie Harris.  The epic biopic from the producer of Sarafina, Yesterday and The First Grader, opens wide nationwide today.
Reelblack Season 11 members had a chance to preview this handsome production, based on Mandela's autobiography.  Elba does a fantastic job.  He humanizes Mandela, showing him to be a flawed character who is on the right side of history.  The screenplay does a great job of laying out the issues of apartheid.  I learned a lot about the man in watching this film.  Naomie Harris is excellent as Winnie, showing her transformation from social worker to violent rebel.  This is history that is not taught in American history books.  It deserves to be seen on the big screen.
For tickets and showtimes, Visit http://www.fandango.com/mandela3alongwalktofreedom_163067/movieoverview/
In celebration of tomorrow's theatrical release of MANDELA: LONG WALK TO FREEDOM, Reelblack, Philly's #1 promoter of African-American film, is giving readers a chance to win a copy of the just released WINNIE MANDELA on DVD by RLJ Entertainment.
Enter to win by sending a  email with your FULL NAME AND MAILING ADDRESS IN THE BODY OF THE MESSAGE and the PHRASE "WINNIE MANDELA" IN THE SUBJECT LINE TO contests@reelblack.com.
Oscar winner Jennifer Hudson portrays Winnie and Oscar nominee Terrence Howard plays Nelson in this highly anticipated drama from South African filmmaker Darrell Roodt (Sarafina, Yesterday).
Moving from a remote tribal village to the sprawling metropolis of Johannesburg, South Africa, a proud young Winnie (Hudson) soon found love with a rising political star, Nelson Mandela (Howard).  When Nelson was imprisoned for protesting the brutal Apartheid government, Winnie worked tirelessly to win his freedom and to carry on his message of peace and equality.  Her struggle to keep the Mandela dream alive was rewarded by years of persecution and imprisonment, including 18 months of solitary confinement. Throughout, her resolve to fight for her freedom, her family and her country never wavered.  Her leadership and unconquerable spirit caught the attention of the world and earned her the name "the mother of the nation."
RBTV's Mike D. had a chance to talk to ANCHORMAN 2 writer/producer/director ADAM MCKAY about the surprising number of Black people that appear in his new movie that opens everywhere on December 18.  A Reelblack exclusive.
Friday, December 20, 2013 from 8:00 PM to 11:00 PM (PST)
Reuben's Marc
8131 Stenton Avenue
Philadelphia, PA 19150
Reuben's Marc & The Community Jazz Project present : 2nd Floor Sounds with the incredible , Stephen Michael (soulful vocals) and Phillys most extraordinary musicians Azel J. Dixson keys, Tim Hutson drums, and Charles Baldwin bass.
Specials appearances later from Orrin Evans and Suzanne Burgess ,two of the nations finest Jazz Artist!!
Our lovely hostess Raiena Graham will entertain and present our featured artist along with other special surprise guest ! Check out the scene at Reubens ====>ht…tp://www.youtube.com/watch?v=OcaXBhXxeco&feature=share&list=UUB12rLcsz-5-rqmRMlaR7gg
*ALSO DJ KEV on the Tables to keep it moving afterwards*
I've been asked to be a part of the panel at the post film discussion for The Mill Creek Documentary Project on Friday evening at St. Ignatius Nursing Home, 4401 Haverford Ave, Philadelphia, PA. I hope you'll come out and support. Admission is Free. Screening starts at 6:00pm.
Produced by Mill Creek Community Partnership - MCCP, Eli Lu Productions and Preservation Alliance for Greater Philadelphia. Trailer can be viewed @ http://www.facebook.com/l/iAQFwp8ZZAQGMQuooh5yWmfSb_0Olgj0H5GfPoTglTlLGOw/www.youtube.com/watch?v=Vnb3JNAWBUo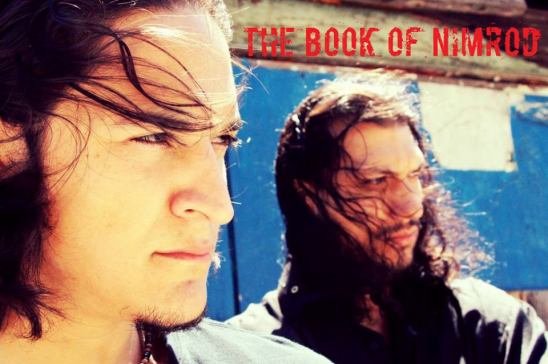 CRAZY.  SEXY.  DANGEROUS.
WHEN:  Sunday, December 15, 2013
TIME:     3PM
WHERE: International House - 3701 Chestnut Street - Ibrahim Theater
WHAT:   Esteban "Nimrod" Santiago, a denizen of the streets and local hustler, is paid off by a desperate junkie, who uses her own daughter, who's name is simply Baby, as currency.  The unfolding dramatic series is an excursion down into Nimrod's twisted world of parental guidance, as the little girl - he's made an ironic commitment to raise - grows up to become the city's most feared assassin.
Starring Noel Reyna, Riana Lopez, David Bravo, and Jeremy Zayas.
Brief Q&A with director and cast immediately following the screening.
Reelblack and PEC celebrate the DVD release of Russ Parr's THE UNDERSHEPHERD on Friday December 13 and the United Bank Building, 3750 Lancaster Avenue.
Saturday December 14, we are also hosting Meetups to support the short film NOSTALGIA at the African-American Museum at 2pm, and the Philly-area opening of John Sayles new thriller GO FOR SISTERS (starring LisaGay Hamilton, Yolanda Ross and Isaiah Washington) at AMC Cherry Hill at 7:20pm.  For details/RSVP, visit www.meetup.com/reelblack
While its a little of the topic of this website, I had a chance to check out a matinee performance of JERSEY BOYS, the Tony Award winning musical, which just opened at the Forrest Theater.  I absolutely loved it–the staging and the music were impeccable.  One forgets how many hits Frankie Valli and The Four Seasons had.  The book, by Marshall Brickman (Annie Hall) allows each of the Seasons a chance to tell the story of the band's formation, rise, break-up and reunion.  The performers are all energetic and sound great.  HIGHLY RECOMMENDED.